Podcast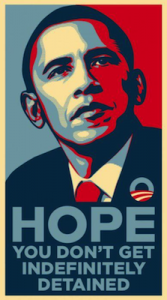 WHEN MOST young men his age were fixating on girls, our guest tonight was organizing activists to protest the government's abuse of power.
Dan Johnson founded People Against the NDAA (PANDA) when he was 18 years old after learning that the 2012 National Defense Authorization Act basically gave the United States government the authority to detain anyone for anything without due process or the right to petition for a writ of habeas corpus. Dan explains why he felt compelled to take on such a project, the obstacles that he had to overcome, and offers some advice from the lessons he's learned about how to push back against government overreach.
Please join the discussion at the PID Radio Cafe, visit the VFTB Facebook page, and check out the great Christian podcasters at the Revelations Radio Network. Download a smaller, lower-fidelity version of the mp3 of this show by clicking here.
Podcast: Play in new window | Download